Sitech
Maximizing plant performance.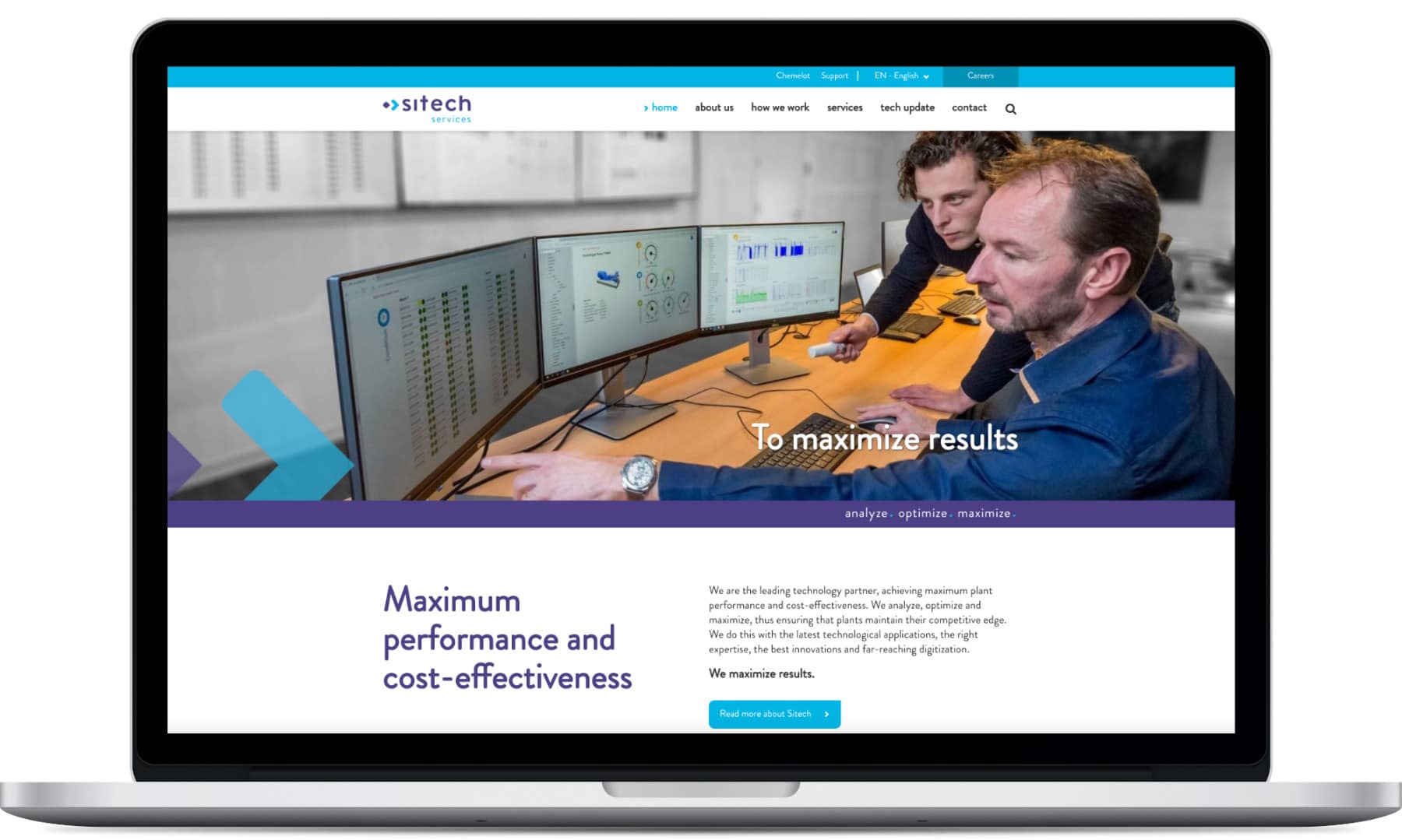 Sitech Services was looking for ways to increase their visibility to the outside world.
We began with the brand development workshop to discover their needs and wants and most essential to find their unique selling point.
Currently, we are focusing on developing the visibility of Plant Information within the organisation. Additionally, we supported them with trademark registration and website design optimisation.
The communication materials will be shared internally and externally.
Workshop Brand Development
Branding
Trademark registration 
Website Design
Social Media